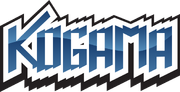 Forums.
Kogama currently has a forum.
What can you do there ?
In the forums you can report bugs, put a complaint or management, speak in general chat and communicate with an admin or friend.
How you can enter ?
To enter you have to create an account in the forum to your liking, it is not necessary to have the same information of your kogama profile.

Forum Link:
The link to this forum is kogama.freeforums.net

Forum Categories

News:
News
Realeases

US Tester Board:
Bug Reports (here you can get a tester badge)
General Chat
Off-Topic Discussions
Feedback and Suggestions